These projects are locked.

Contact me

for the password 🔑
These projects are locked.

Contact me

for the password 🔑
- Walking Art -
​​
​
"A fun, social, and relaxing way to get active and exercise your creativity"
Walking Art makes it fun for people to get out of their houses and be active without the same old methods of measuring steps and progress with the same old technical apps and fitbits. Walking is now a fun activity where you can also exercise your creative muscles. Walking Art turns the world into your canvas by tracing your path you walk in live time. You can copy one of our many preset drawings or make your own customized art. Drag a friend along or share your attempts with them for admiration or laughs! The scale of the drawing is adjusted based on how much you walk so no unnecessary pressure. Pause, continue or stop your walk at anytime so you can do it at your own pace!
​
​
​
Post a comparison of your path and the original drawing for your followers to see. See what your friends have made and how many miles they walked.
Choose one from a range of preset line drawings. The app traces your path on a map as you walk and compares it to your selected drawing.​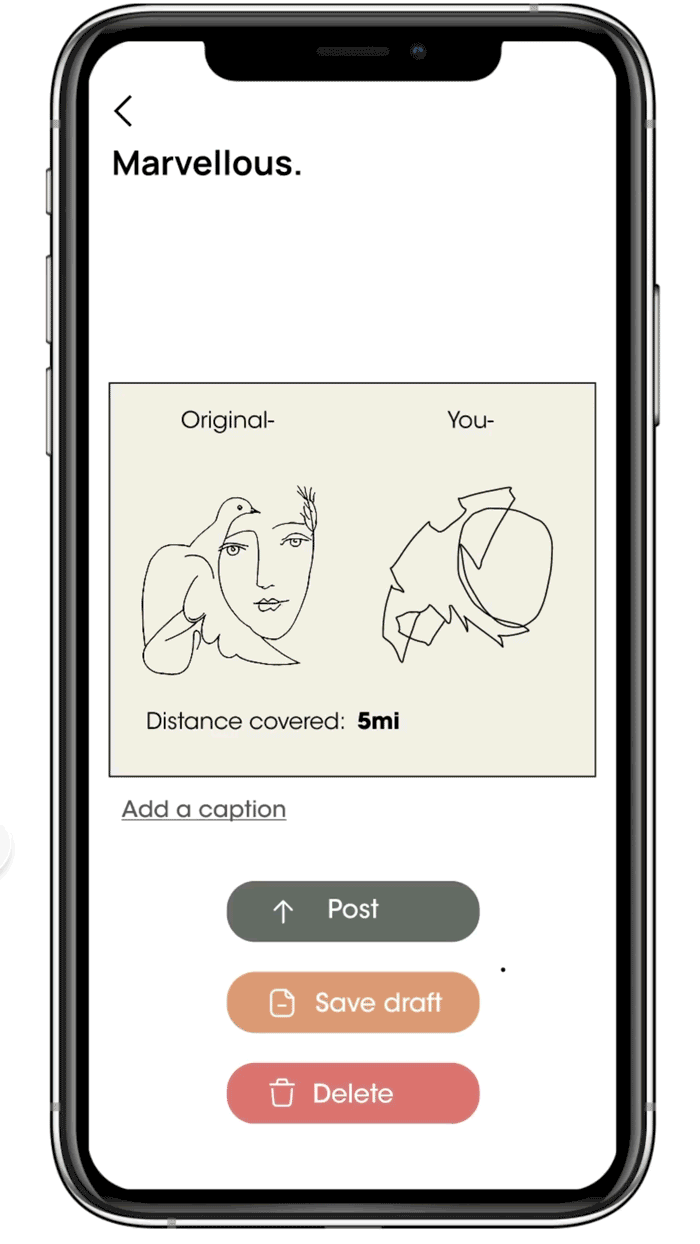 Draw your own art on a map of your location and try to walk along it.
​
​
- Mood Board -​
​
​
Since a big part of exercise is mental rejuvenation I chose a calming and serene aesthetic for the app. ​
​
​